You are here

LPL Financial Market Commentary
LPL Financial Market Commentary
LPL Financial Research Publications
Updated February 26, 2018

Weekly Economic Commentary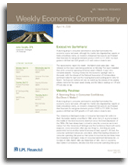 Weekly Economic Commentary provides a recap of the previous week's hot topics and an outlook of upcoming events.
Frequency: Weekly, Mondays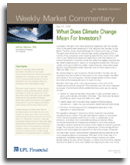 This weekly update offers insights into domestic and global financial markets events, policy actions and geopolitical impacts.
Frequency: Weekly, Mondays

Bond Market Perspectives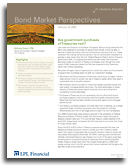 This publication will be a weekly client approved update on major news and themes driving fixed income markets and how it affects your portfolios.
Frequency: Weekly, Tuesdays
Portfolio Compass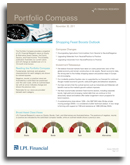 The Portfolio Compass provides a snapshot of LPL Financial Research views on Equity &Alternative Asset Classes, the Equity Sectors, and Fixed Income. This biweekly publication illustrates our current views and will change as needed over a 3 to 12 month time horizon.
Frequency:Bi-Weekly, Wednesdays
Newsletter Subscription
Subscribe to our newsletter and get exclusive info straight to your inbox!